Private client
Family law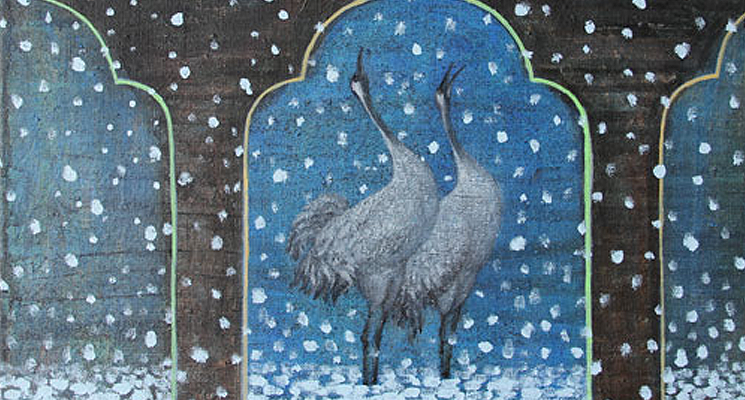 authorities, schools, family therapists and psychologists. Our expertise includes dealing with international ch
ild abduction cases. We are well-equipped to achieve the main goal – the return of the child to the home jurisdiction and restore contact arrangement either through negotiations, or proceedings in foreign courts or under the Hague Convention mechanism.
We help the heirs of the deceased wealthy Russian individuals to collect their share in the estate worldwide – to handle the Russian notarial file properly, to trace overseas assets and enforce the entitlement, to resist the claims of other heirs in Russian and foreign courts, to negotiate the division of estate between the heirs. We are prepared for dealing with the estate, complicated with trusts, funds, corporate vehicles and nominees. We are also experienced in dealing with specific types of assets, such as a collection of valuable paintings.
We are often enquired by the creditors (large corporations and banks) to advise on family and inheritance law matters, for instance, to ensure the rights of a married debtor to the security provided or where enforcement against estate of the deceased is required.
Our partner Olesya Petrol is lecturing family law at the Russian School of Private Law. She and Alexander Yagelnitskiy speak regularly on family and inheritance law matters and act as Russian law experts in Russian and foreign proceedings.
Read less

High value family (and inheritance) law matters linked to Russia emerge more and more often and require specific expertise and an outstanding level of legal assistance, which we excellently positioned to provide. These matters are complex and cross-border: from the outset, we undertake an intelligent analysis of the circumstances and law, give a realistic appraisal of prospects, help to choose a proper forum and develop a strategy. Family affairs are very personal and we fully respect the client's discretion and understand the importance of preserving confidentiality. Whenever possible, we encourage settlements.
We are experienced in handling disputes between spouses following their separation. If the dispute falls within the jurisdiction of Russian courts, we act as counsels and employ all procedural techniques available to achieve a fair division of matrimonial property, with a deep understanding of the operation of Russian district and appellate courts. For instance, we are well-equipped to fight over the disclosure of overseas matrimonial assets or over valuation of Russian and foreign
Read more

businesses. We have recently successfully handled a series of disputes over the valuation of a share in substantial Russian businesses.

If a Russia related family or inheritance law dispute eventuates in a foreign court, we are prepared to manage foreign proceedings. Our experience in handling disputes in the UK, EU and USA helps to avoid making mistakes at an early stage, where immediate actions can be decisive. We have access to exceptional foreign counsels in the field and, hence, are in a position to obtain foreign legal advice quickly and work closely with them throughout the proceedings. Apart from coordination, we deliver Russian law advice and assist with collecting and presenting evidence. We have recently handled complex financial relief proceedings in the High Court of London, all the way through the long disclosure procedure and trial, to the implementation of the final court order.

We are often instructed to draft and negotiate nuptial agreements. We aim to compose a perfectly valid document which helps to avoid potential disputes between the spouses in the future or survive divorce proceedings in Russia or abroad. Our contacts with Russian notaries help to make completion of nuptial agreements run smoothly.

Breakdowns of families with minor children often end with disputes over child residence and contact. We handle such proceedings with the utmost care, with the best interests of the children and future plans of the parents at the absolute forefront of our minds. These proceedings are emotionally difficult and we help the parents to work out their position, collect evidence and achieve a mutually acceptable and working contact arrangement, with minimal stress for the parties involved. We are experienced in liaising with Russian guardianship
Work highlights
Acting for the heirs of a deceased wealthy Russian individual in the collection of a share in a complex, worldwide estate
Acting for a wife in largescale divorce and financial relief proceedings in the High Court of London and in parallel child care proceedings
Acting for a wife in a dispute over division of substantial matrimonial assets under foreign law in a Russian appellate court
Acting for the heirs of a wealthy Russian individual and appearance in multiple proceedings in Russian state courts in a dispute with business partners of the deceased
Acting for a father in a prolonged child care dispute, including in multiple proceedings in Russian state courts, successful challenge of unlawful change of child's name, petition to ECtHR communicated to Russian Government

Acting for a mother in a child care dispute, mother granted sole care over four children and maintenance
Advising a top Russian bank on family law matters in connection with issuance of a credit facility for the development of a substantial mining project
Acting for a father in an international child abduction dispute, achieving the return of the child from Chile
Issuing Russian law expert opinion on child residence issues
Issuing Russian law expert opinion on entitlement of the surviving spouse of the deceased wealthy Russian individual to valuable English and Spanish assets
Advising a Russian bank on the liability of heirs for the debts of the deceased