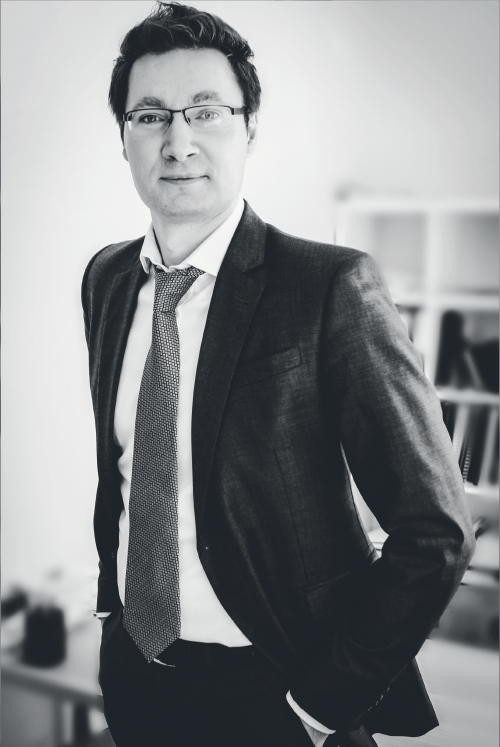 +7 495 290 3014


chilikov@pchlaw.ru
vCard

Egor Chilikov
Partner
Egor is a founding partner of Petrol Chilikov law firm. He has over 10 years of experience in cross-border disputes, both before state courts and in arbitration.
Egor has acted as counsel and advised clients on commercial and investment arbitration matters under major arbitration rules, including ICAC (Moscow), LCIA, SCC, ICC, ICSID and UNCITRAL. He has extensive experience in the strategic management of complex disputes involving proceedings in many civil and common law jurisdictions. His practice encompasses acting as counsel in Russian courts in commercial and bankruptcy matters. Egor is skilled in directing investigations of various types, international assets tracing and debt recovery. Egor is an experienced negotiator in contentious and transactional matters.
Prior to establishing Petrol Chilikov, Egor worked in disputes teams at international and Russian law firms and for a disputes funder.
Egor is a visiting lecturer at the Lomonosov Moscow State University. He regularly speaks at professional events and does publications on the topics of his expertise.
Recent and representative experience >
Strategic case management of a complex set of shareholder-v-shareholder, shareholder-v-management and company-v-creditors disputes regarding a multinational metals company, comprising of over a dozen of litigations (Netherlands, Balkans, UK, Switzerland, Bahamas, Dubai) and two arbitrations (LCIA, ICSID).
Acting for the Russian Federation in two investor-v-state arbitration proceedings administered by SCC and PCA related to claims for compensation of over US$ 100 bln arising out of an alleged expropriation of the Yukos Oil Co and alleged mistreatment of the Yukos shareholders by the Russian Federation (Renta 4 vs Russia; Hulley et al vs Russia).
Acting for a global metals company in investor-v-state arbitration proceedings at ICSID against North Macedonia related to an alleged mistreatment of the client's investments resulting in multimillion damages (Cunico vs North Macedonia).
Acted for a global natural resources company against a Russian commodity producer in SCC emergency proceedings related to performance and termination of a long-term supply contract worth of over US$ 500 mln.
Acting for Costa Rica in investor-v-state arbitration proceedings at ICSID (Cervin & Rhone vs Costa Rica): jurisdiction stage. Costa Rica's case upheld by the tribunal.
Acted for a Russian infrastructure company in SCC arbitration proceedings related to implementation of a project under the Kyoto Emissions Protocol worth over US$ 100 mln. Coordinated arbitration proceedings with parallel Russian litigation proceedings.
Advised private clients on enforcement of their rights worth hundreds of US$ out of a partnership agreement of mid-90s related to a Russian natural resources business and acted as a Russian counsel in subsequent litigation in a US state court.
Advised a client in a shareholders' dispute related to a Russian spirits business subjected to LCIA arbitration.
Represented a German engineering and design company in ICAC arbitration proceedings related to design of an office building in the East of Russia.
Acted for MISiS, a Russian state university, in Russian litigation proceedings related to termination of an investment agreement for construction of an office building in the center of Moscow.
Acted for EBRD in several parallel litigation proceedings in Russian courts related to collection of bad debts, enforcement of pledges and bankruptcy of the borrower and affiliated entities.
Acted for a group of international banks as syndicate lenders, against a diversified agricultural holding as a borrower, with respect to bankruptcy proceedings of the latter and enforcement of the lender's security package in litigation and arbitration proceeding in Russia and abroad.
Publications >
Commentary to Article V(2)(b) of the New York Convention of 1958 (public policy exception) / Recognition and enforcement of foreign arbitral awards in Russia and the states of former USSR, ed. R. Zykov (2019)
Third Party Funding in Arbitration in Russia and CIS / Legal Insight № 11 (77) 2019
Developments in the World's Leading Arbitration Rules / RAA40 Newsletter. 2017 Issue 7
Russian Arbitration Reform is Underway / RAA40 Newsletter. 2014. Issue 2
Arbitration in Russia / Lexology Navigator Q&A (with co-authors). 2014
Accord and satisfaction, novation, debt forgiveness / Civilist. 2006. No. 3
SPECIALISATIONS
International and domestic arbitration
Investment arbitration
Domestic litigation
Foreign litigation
Education and Memberships
Lomonosov Moscow State University
Chartered Institute of Arbitrators (MCIArb)
Moscow City Bar
Solisitor of England and Wales
Languages
Russian, English