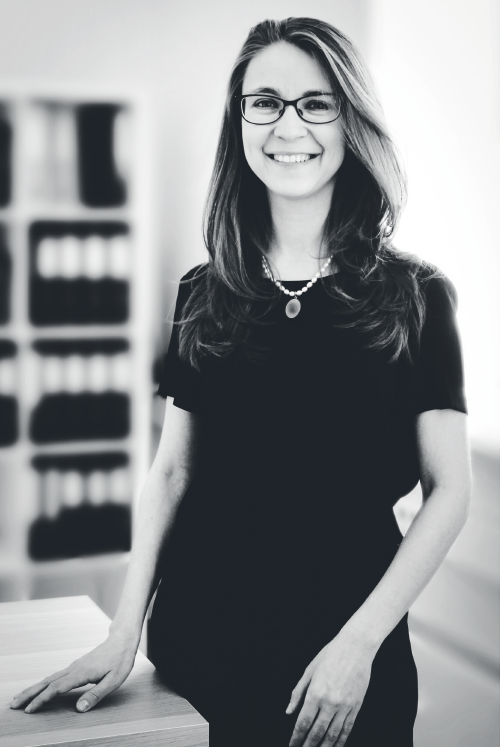 +7 495 290-30-14

petrol@pchlaw.ru
vCard

Olesya Petrol
Partner
Olesya is a founding partner of Petrol Chilikov law firm. She has over 10 years of experience in advising Russian and overseas clients on various matters of Russian private law, including leading transactions and acting as counsel in international and local Russian disputes, both before state courts and in arbitration. Olesya is a trusted advisor to high net worth individuals in the planning and preservation of their wealth and resolving private disputes. She is specifically experienced in complex cross-border matrimonial and inheritance matters.
Prior to establishing Petrol Chilikov, Olesya worked at an international law firm and later independently at her boutique law offices.
Olesya is an Associate Professor at the Russian School of Private Law and a lecturer at the Moscow School of Social and Economic Sciences. She speaks regularly on damages, arbitration, family and inheritance law. Olesya is a Member of the Council for Development of Arbitration of the Ministry of Justice of Russian Federation. She is frequently invited to act as a Russian law expert.
Recent and representative experience
Acting for the heirs of a deceased ultra-wealthy Russian individual in the collection of a share in a multi-million dollar complex estate worldwide
Acting for a major producer of chemicals in arbitration under Swiss Rules
Acting for a private client in a complex LCIA multi-million dollar damages arbitration and related proceedings, in respect of a substantial Russian business
Acting for the heirs of a wealthy Russian individual and appearance in a multi-million dollar dispute with business partners of the deceased, in multiple proceedings, over a number of substantial Russian businesses
Acting for a wife in largescale divorce and financial relief proceedings in the High Court of London, as well as in proceedings related to children
Acting for a major producer of equipment for oil and gas industry in damages dispute arising from alleged violation of IP rights; the decisions of the lower courts quashed by Supreme Commercial Court. The case was widely reported.
Acting for a wife in a dispute over the division of substantial matrimonial assets under foreign law in a Russian appellate court
Acting for a father in a long lasting child care dispute, including in multiple proceedings in Russian state courts, successful challenge of the unlawful change of child's name, petition to ECtHR communicated to Russian Government
Acting for a minority shareholder in a series of corporate disputes related to a business holding a considerable pool of Moscow properties; successful challenging transfer of a controlling stake in violation of the client's pre-emptive right and challenging certain transactions detrimental to the company's business
Acting for a foreign investor - a leading Russian visual communications company - in a complicated contractual dispute (unlawful termination of a multi-million dollar contract) against Russian authorities before the International Commercial Arbitration Court; subsequent successful confronting annulment the award at the state courts. The state courts decisions widely reported.
Publications
Prospects of Inheritance Arbitration in Russia / New horizons of international commercial arbitration. Issue 4 / Ed. by A.V. Asoskov, A.I. Muranov, R.M. Khodykin. Moscow, 2018
Interview "There is no right to well being", with A.A. Yagelnitskiy / Arbitrazhnaya Praktika. 2017. No 10
Russia by A. Yagelnitskiy, O. Petrol – in: Product Liability: Fundamental Questions in a Comparative Perspective / Ed. by H. Koziol, M. Green, M. Lunney, K. Oliphant, Y. Lixin. De Gruyter, 2017
Revisiting State Liability for Administrative Proceedings. Commentary to Supreme Court Judicial Chamber for Commercial Disputes dated 19/11/2015 # 305-ЭС15-8490 / Bulletin of Commercial Justice. 2016. № 1 (as a co-author with A.A. Yagelnitskiy)
Damages Claims: How the Court's Approach to Causation Changes / Arbitrazhnaya Praktika. 2015. № 1 (as a co-author with A.A. Yagelnitskiy)
Contracting out of the Right to Challenge an Arbitral Award / New horizons of international commercial arbitration. Issue 2 / Ed. by A.V. Asoskov, A.I. Muranov, R.M. Khodykin. Moscow, 2014 (as a co-author with A.A. Yagelnitskiy)
Temporal conflict of arbitration rules / New horizons of international commercial arbitration. Issue 1 / Ed. by A.V. Asoskov, N.G. Vilkova, R.M. Khodykin. Moscow, 2013 (as a co-author with A.A. Yagelnitskiy)
The effect of non-fulfillment of the conciliation procedure on the arbitral proceedings: certain issues / Bulletin of ICA. 2010. № 2 (as a co-author with A.A. Yagelnitskiy)
SPECIALISATIONS
Private client
International and domestic arbitration
Domestic litigation
Foreign litigation
Transactions
Education and Memberships
Lomonosov Moscow State University
Russian School of Private Law (LL.M., Associate Professor)
Moscow School of Social and Economic Sciences (Lecturer)
Council for Development of Arbitration of the Ministry of Justice of Russian Federation (Council Member)
Languages
Russian, English, German